We appreciate any monetary donation, no matter how small. As a not-for-profit society we are solely reliant upon the kindness and generosity of others.
Online donations can be made via PayPal or charge card by clicking on the Donate button below. Donations can be made as a lump sum donation or as monthly donations.
---
Have you thought of making a donation in lieu of a gift? In-kind donations and charitable giving is an excellent way of supporting others. If that special someone in your life is a dog-lover, you can purchase one of our gift certificates.
We will email you a JPG file which you can send along in an email to the recipient or print off and give it to them. The certificate informs the recipient that you made a donation on their behalf to Dog Bless Rescue and has a story of the dog that is featured on the certificate.   
---
If you are about to "tie the knot" and are a dog-lover you can have donations made to Dog Bless Rescue Partners in lieu of gifts. In addition, Dog Bless is able to provide for your guests, Dog Bless greeting cards as part of their "thank you package". What a wonderful way to celebrate your day and provide help to dogs in need. For more details contact us directly at dogbless@shaw.ca
---
Dog Bless Rescue Partners is a registered non-profit animal rescue group based in Victoria, British Columbia, Canada. Our mandate is to save small and medium sized dogs from American shelters where they are in danger of being euthanized. Dog Bless was founded in 2005 and to date has rescued over 1,500 pets.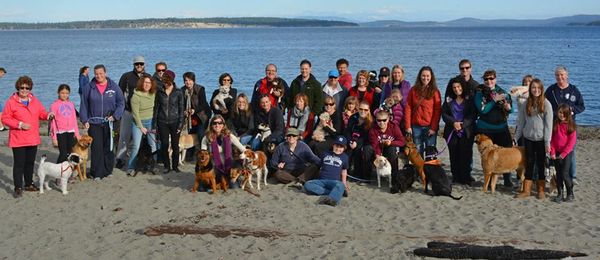 You are visitor number: 405742